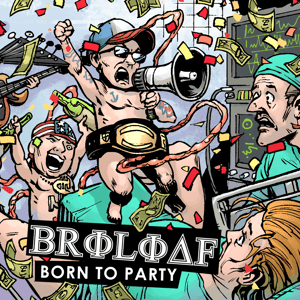 $

10.00
Broloaf is back with their 2nd full length album "Born To Party".
Broloaf brings you the soundtrack to your next crazy bash,
with songs like "Winning Isn't Everything",
"For The Love of The Game", and
"I Wanna Party with You"
13 tracks in all, in the form of a concept album telling a tale of one mans journey from the top of the heap to the bottom of the barrel.
Pick your copy up today!!